What a great concept: Mixing Sales and Improv.  A 2018 to-do of mine is to take an improv class.  This would be a natural continuation of the two years of Toastmasters classes I had back at Oracle in California.  As sales professionals, we should all be engaged in a relentless pursuit to improve our communication skills.  Even Olympic Athletes and NBA players have coaches and attend practice daily.  We are Sales Professionals and should pursue our development with equal vigor.
To that end, Pitch Lab is a great group to get involved in.  They have an event coming up next week that I will be at: "Every Great Sales Team Needs a Great Strategy. Here's Yours."
Register here: https://www.eventbrite.com/e/pitch-lab-every-great-sales-team-needs-a-great-strategy-heres-yours-tickets-47311504985
I should also add that I'm not plugging these guys because they made me the 'face' of PitchLab (see below) I swear there is no conflict of interest!
Who It's For
Entrepreneurs who want to transition away from "founder-based selling" and grow a dedicated sales team
Sales leaders frustrated by their team's lack of consistency
Anyone who desires a more predictable sales pipeline
What You'll Learn
What do Bill Belichick, Pat Summitt & Steve Kerr all have in common? They all won numerous championships by developing an offensive system bigger than the talents of any one star player.
In this workshop, we'll uncover the 3 keystones of a winning B2B sales approach: a discovery framework, consistent sales process and specialized sales roles.
You'll leave with insight on how to ask the right questions to understand client motivation, differentiate yourself from the competition and close the right deals.
Takeaways
How to quickly assess the viability of new opportunities to effectively prioritize your team's time
How to evolve your client-facing team from order-takers to consultants
How to take sales pipeline review meetings from painful to productive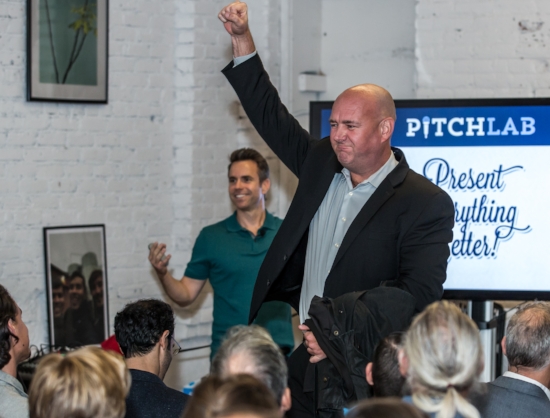 About Your Instructor
As Managing Partner at Pitch Lab, Jay Mays helps growth-stage, B2B companies build a scalable sales approach – while helping client-facing teams be more confident, engaging presenters.
Throughout his 20-year career in sales and business development, Jay has established multi-million dollar relationships with clients including AT&T, Meijer, FedEx and Universal Music Group.
Jay's passion isn't limited to sales, he's also into cortados, 90s alt rock, the beach, The Onion, Larry David, dry socks, dark chocolate and of course his family.
What Folks Are Saying About Pitch Lab!
"I've worked with a lot of sales consultants over the years, and I can I say unequivocally Jay was the best. He took the time to understand our company, culture and service offerings and then custom create a sales process for us."
— Natalie Henley, CEO Volume Nine
"Jay is able to think on both strategic and operational levels and is the kind of guy you want leading your deal making. Adept at turning ambiguous conversations into multi million dollar business relationships, Jay delivers."
— Brian Casazza, CIO Vistage Worldwide
"ARF! ARF! ARF! ARF!"
— The 'Lab' of PitchLab.
One other note, I recently registered with Denver's Improve group 'Bovine Metropolis'  and will take some started classes later this year.